Would you like to save for a large purchase, a special event, a much needed vacation, or to just improve your financial position?
WHEN YOU WANT TO PUT MONEY ASIDE AND HAVE ACCESS TO THE FUNDS OCCASIONALLY, THIS ACCOUNT IS FOR YOU.
$100.00 minimum to open

Interest paid quarterly on daily minimum balance of $100 or more
$5.00 service charge each month balance is below $100
NO MINIMUM BALANCE REQUIREMENT FOR MINORS
One debit allowed each month (additional debits are $1 each)
Quarterly statement
SIMPLIFY YOUR CHRISTMAS SHOPPING WITH MONEY SET ASIDE AND AVAILABLE FOR THE HOLIDAYS.
$50.00 minimum to open

$5.00 annual fee (waived on First Plus customers)
Automatically transfer deposits from checking account
Account balance will be credited by check or direct deposit no later than November 1st
No other withdrawals are allowed
NEED AN INVESTMENT ACCOUNT WITH LIMITED CHECK WRITING AND A HIGHER RATE OF INTEREST? A MONEY MARKET ACCOUNT IS A GREAT IDEA!
$2,500.00 minimum to open

$15.00 service charge if balance falls below $2500 during the statement cycle
Interest rate varies according to minimum daily balance in account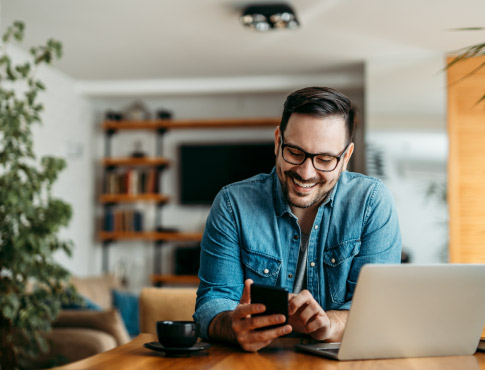 Our checking accounts are built to fit your needs.
Choose from accounts loaded with benefits, a special account for seniors, basic checking, or interest-bearing.