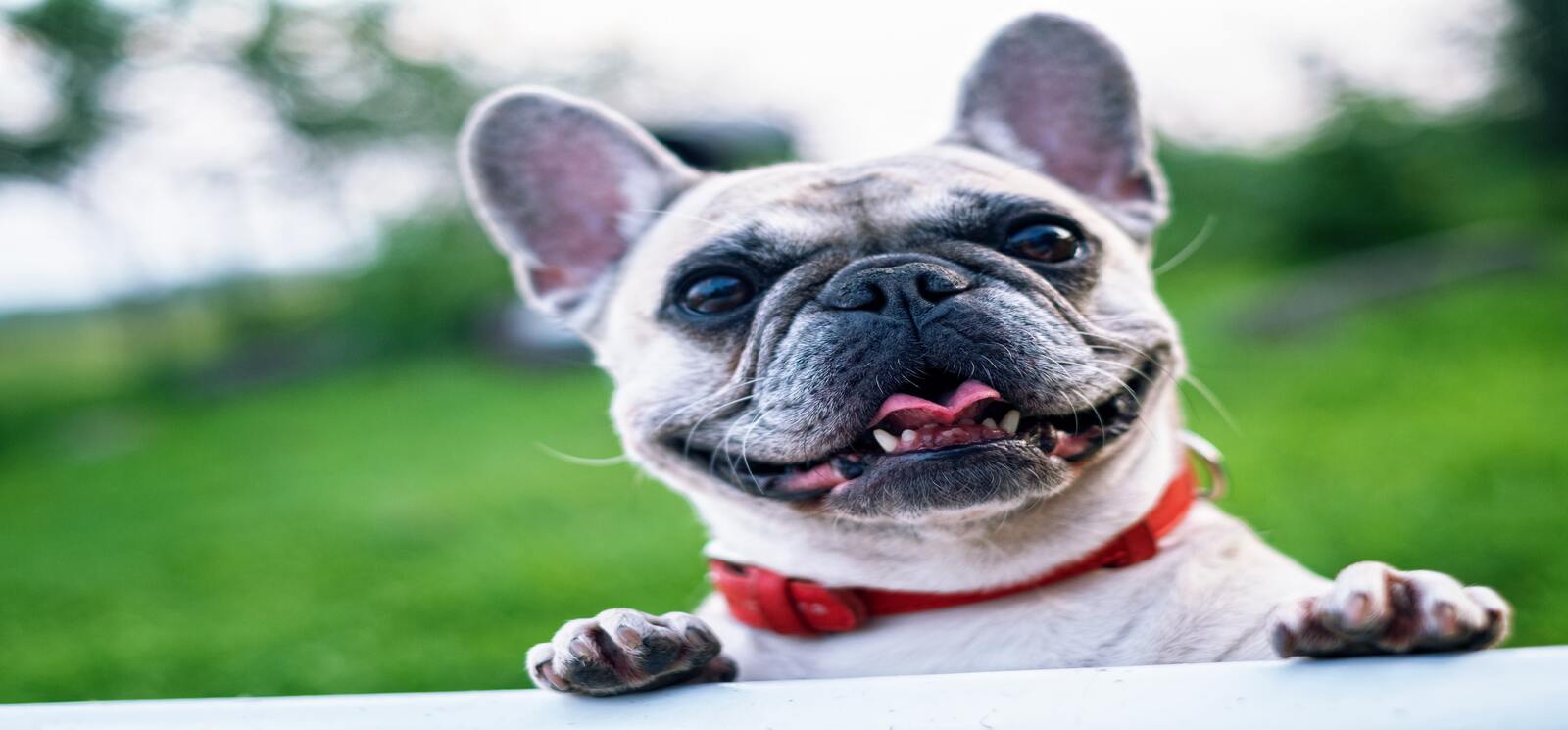 Be a Financial Ace with Budget Buddy
Save the "Bad Dog" for the puppies. Set yourself up with a carefully executed financial "Good Boy" with FNB's personal financial management tool, Budget Buddy.
Budget Buddy is a tool embedded within Online and Mobile banking that allows you to take control of your finances. Take a sneak peek below: 
Budget Buddy Features and Overview

Easily create budgets and categorize and track spending habits: Quickly create a budget and start tagging your transactions to see where and how you spend your money. By seeing how you reach a spending target you can make smarter choices about how you spend.
Set and track goals: Visually tracking your progress can help you take control and make reaching your financial goals much quicker and easier. Using Budget Buddy, you can set goals and automatically track your progress.
Bring your budget to life: Using the interactive cash flow calendar, you can see how much money you have available to pay bills and other expenses day-by-day, allowing you to make informed choices on when to schedule bills and other spending.
View a full financial picture: Add other financial institution accounts, including mortgages and credit cards, to Budget Buddy for a view of all account balances and transactions in one place. Budget Buddy will then automatically track your relationships so you can track spending, set budgets and calculate your net worth.
Stay informed with account alerts: With Budget Buddy, you really are in control. Be alerted when an account balance changes significantly, transactions to a specific retailer occur, when you are close to exceeding a spending category, and more.
Build wealth and watch it grow: No need to keep manually updated a spreadsheet. Budget Buddy helps you quickly add up all your assets and debts to show you an up-to-date estimate of your net worth.
Mobile Banking Overview
Online Banking Overview
Where can I find Budget Buddy? 
Budget Buddy is embedded within both Online and Mobile Banking, so there are no additional downloads or registrations required. Once you login to either platform it is easy to navigate to Budget Buddy. 
Mobile Banking
1. Log in to Mobile Banking
2.
Navigate to the top left corner of your screen. There you will see what we call a "hamburger menu", or three horizontal lines. Click on that menu.
3. Select Budget Buddy from the menu of options below.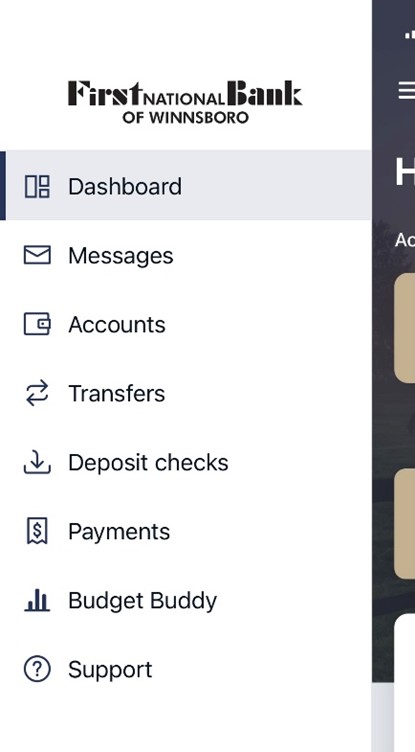 Online Banking
1. Log in to Online Banking.
2. Click on any account.
3.
Click on the tan Budget Buddy tile located on the right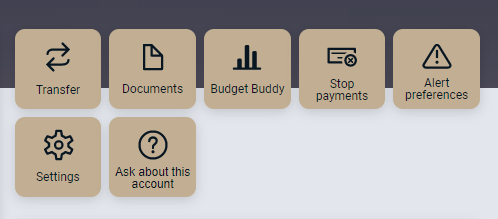 Budget Buddy How-Tos
Dashboard Buddy
See which spending category you have spent the most in so far this month.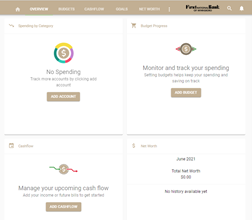 1. Select other parts of the wheel to see other major category spending. Your transactions will categorize themselves with 'tags'.
2. To personalize these categories, or split the transaction between tags, select the transaction and edit the tag.
3. When you select a transaction from the dashboard you can also change the name of the transaction, create a budget or add a recurring transaction to your Cashflow Calendar.
Spending Targets
New users can look at the insights for guidance on what to budget based on spending.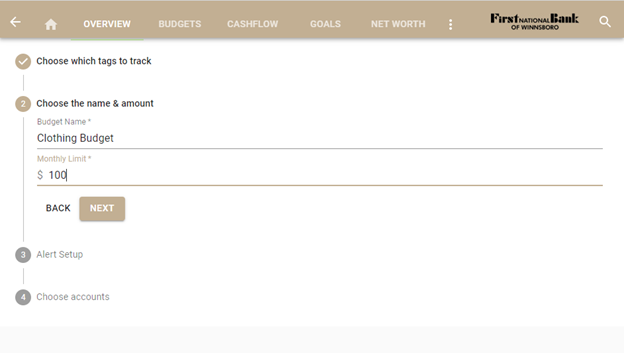 1. Navigate to Budgets and click on "View Budgets."
2. Click on the Spending Target you'd like to edit from the list.
3. Click "Edit Budget" to edit or delete.
4. You can change the name, amount, tags, and accounts associated with this Spending Target from here.
Cashflow
The cash flow calendar brings your budget to life through an interactive calendar.
2. Click the plus sign to "Add Income" or "Add Bill."
3. Enter in the required information and select "Save."


Goals
Create savings goals, like saving for a vacation, or a debt reduction goal, like paying off a high-rate credit card.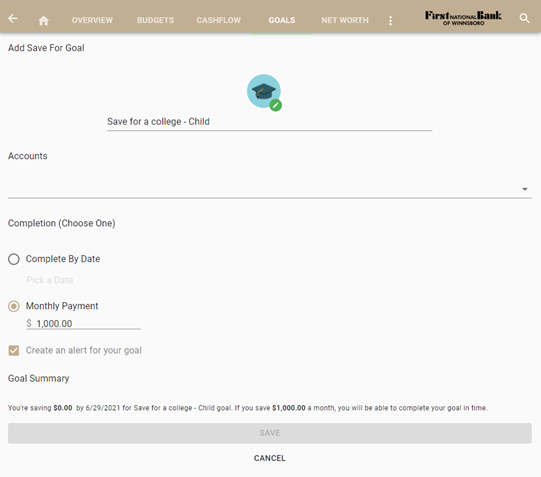 1. Navigate to Goals, and select "Add Goal."
2. Select your desired pay off or savings goal.
3. Fill in the required information.
4.Click "Save" to complete the process of adding a new goal.
Keep in mind, your Goal Summary will update your completion date and the amount needed per month according to your preferences. Goals will automatically update your progress and will reflect your day-to-day account balances in Budget Buddy.
Add an account
Syncing other accounts for a complete financial picture is simple. 
1. Navigate to Accounts, and click the plus sign to "Add Linked Account."
2. Select an institution or use the search to find your institution.
3. Enter in the required information and select "Connect."
4. You'll receive a notification on your Budget Buddy dashboard once the account has been synced successfully